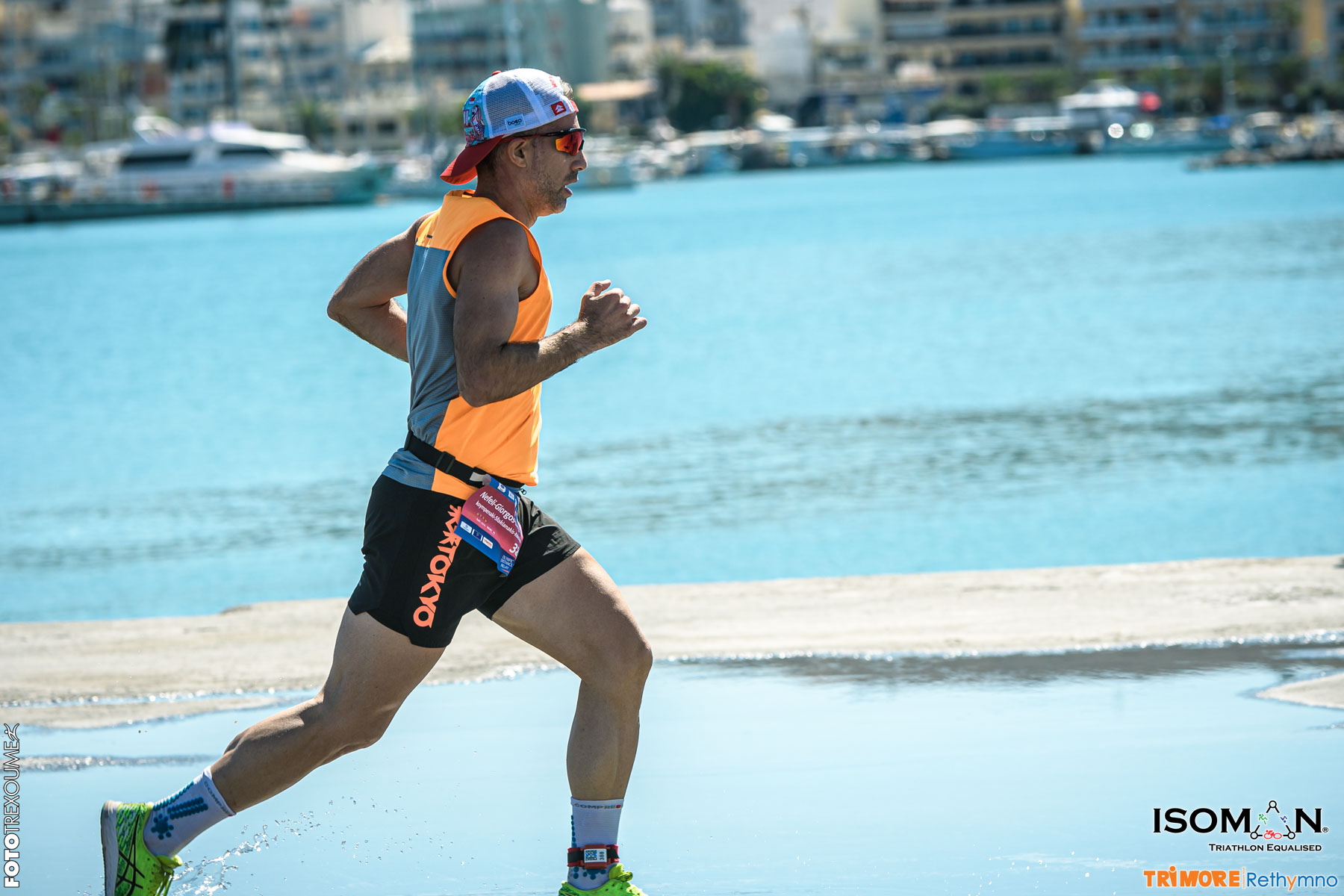 5k & 10k Wave Run Race Details
Wave Running 5km & 10km: One distance round trip, on the way to the beach, for each of the two distances of 5 and 10 km.and finish at the starting point next to the statue of the two dolphins.

Start - Finish: Beach next to the statue of the two dolphins
Route: Running one lap for each of the two distances on the beach, edge to edge on the wave and back to finish at the starting point under the arch. The movement of the athletes is initially towards the east, perform a reversal at 2,5 km (for the 5k distance) or at 5 km (for the 10k distance) depending on the distance and return to the starting point.
Start time: 17:15 for both distances.
Estimated last finish time: 18:45
There will be a refueling station (water) to hydrate the athletes at 2.5km (i.e. at 7,5 km for 10km.) and at 5 km. (water, bananas, peanuts, pieces of energy bar) ie. mid distance for 10km., so that all athletes have proper hydration and strengthening.
There will be no time limit for the athletes to finish (Cut Off).
Award Categories:
- Men's and Women's General Category.The champions of the General category, are excluded from the Age categories.
- Age categories of Men and Women as follows per 10 years:
up to 19 | 20 - 29 | 30 - 39 | 40 - 49 | 50 - 59 | 60 - 69 | 70 and above.
Categories that will not complete the podium (3 athletes), they will overlap with the immediately following category(ies).
- Older and Younger Athlete
For route details, see the maps, while more details of routes, terms and regulations will be given to the Race brief that will take place prior to the event and is mandatory.
Everyone participating the race will receive a rich Athletes kit from the registrations office. The opening hours of the Secretariat will be announced on the site 10 days before the event. A condition for obtaining the Athletes kit is the arrival of the participant himself at the secretariat to receive it.
For Last-minute registrations, athletes should be aware that the Athletes kit they receive may not contain full content, given the organizer's inability to anticipate last-minute registrations. There is no obligation of the organizer to deliver material after the race
Athletes who register and do not participate at the race are not eligible to receive the Athletes kit after the race, as it is given to athletes who actually did the race.