Half Iron Distance Triathlon (1.900 m swim, 78 km bike, 20 km run)
Olympic Distance Triathlon (1.500 m swim, 52 km bike, 10 km run)
ISOMAN Triathlon Quarter Distance (3.000 m swim, 26 km bike, 10 m run)
Map for Triathlon & Isoman Swimming Races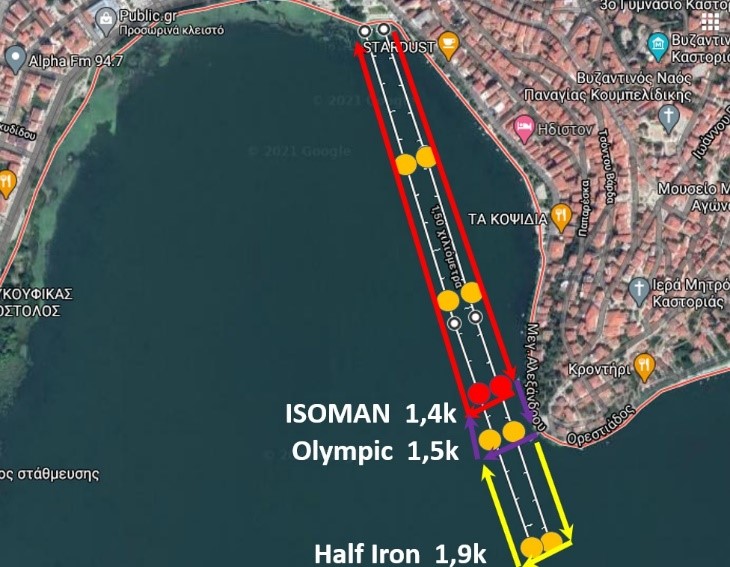 Map for Triathlon & Isoman Bike Races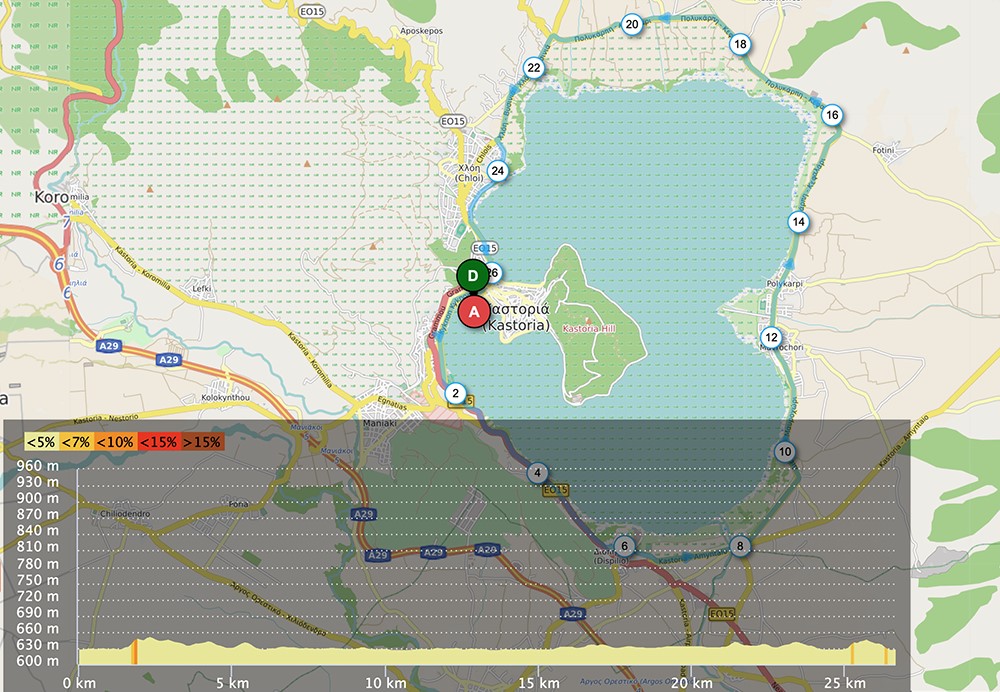 Map for Triathlon & Isoman Running Races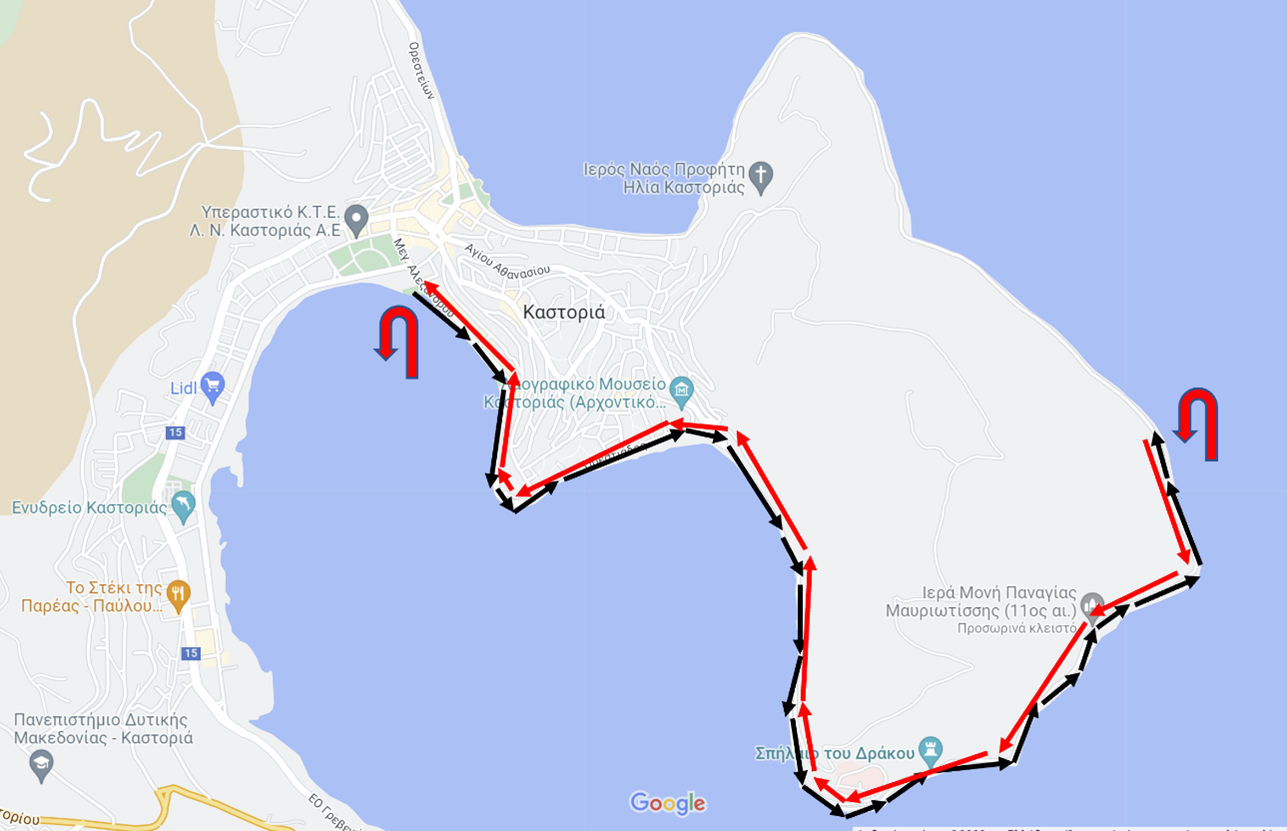 ---
Start & Stop: Olympic Flame Park (Parking).
Route: swimming (triangular route within the lake in front of the event's position, defined with buoys) one or two rounds depending on the triathlon's distance, cycling (one or two cycles of the lake 26 km each), running (one circle in the interior of the lake recesses of 5 or 10 km each).

The race is non drafting and any offenders will be disqualified if they do not comply with the first observation of the judges.

Starting time: 8.00am for Half Iron distance and 10:00 am for Olympic and Isoman distance.

There will be water supplies to hydrate the athletes in front of the Olympic Flame Park

Time limitation for athletes' finish (Cut Off) will not apply.

For route details, see the maps, while more details of routes, terms and regulations will be given to the Race briefing that will take place before the event and is mandatory.