The concept:
Kid's XTERRA Off Road TRIathlon is a strong dose of Multisport action to a child, giving him / her the opportunity to experience in a more safe and controlled way the feeling that a Multisport event gives (a combination of three sports, switching between them, without stopping the time).
The sport:
It is a sport which in the adult version is World Championship and XTERRA cross TRIathlon, while the road equivalent is an Olympic sport. It consists of swimming, cycling and running in continuity with each other with the intermediate time for preparation and change of sports counting, without stopping the timer and with the bike and off-road running. The philosophy of sports is the commitment of the athlete to each sport at the moment that he / she performs it, but also in the process of switching between those that consume him / her time.
Swimming is at a distance of one hundred meters, a thousand meters bike and a four-hundred-meter run. The start of all the athletes of each age category of elementary school – junior high school (girls - boys together) takes place and the ranking of the athletes is based on the fastest time for the 3 positions of the podium for each gender and age category.
Through this sport, children learn to concentrate on a goal, compete with decency and respect, follow rules, compete against the clock, beat stress and manage non-primacy. It is a fun sport for children, it attracts them and makes them addicted to triathlon and especially the XTERRA spirit: action in nature and adventure.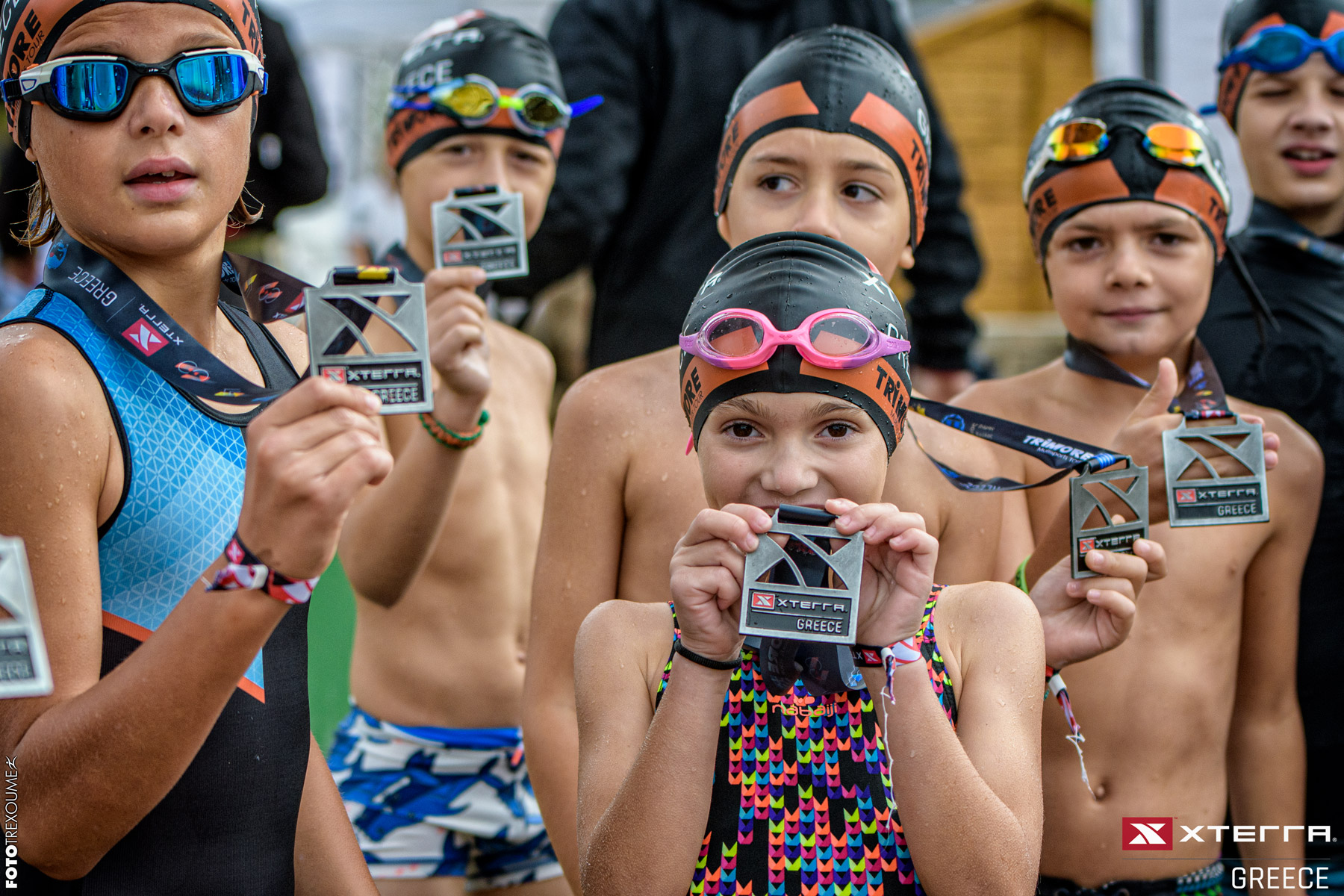 Participants: elementary – junior high school children (Boys-Girls)
Participation: by registration on the platform through the site and based on registration cost policy or on the spot at the event's Secretariat.
Amenities: backpack, swimming cap, T-shirt, medal and sponsor material.